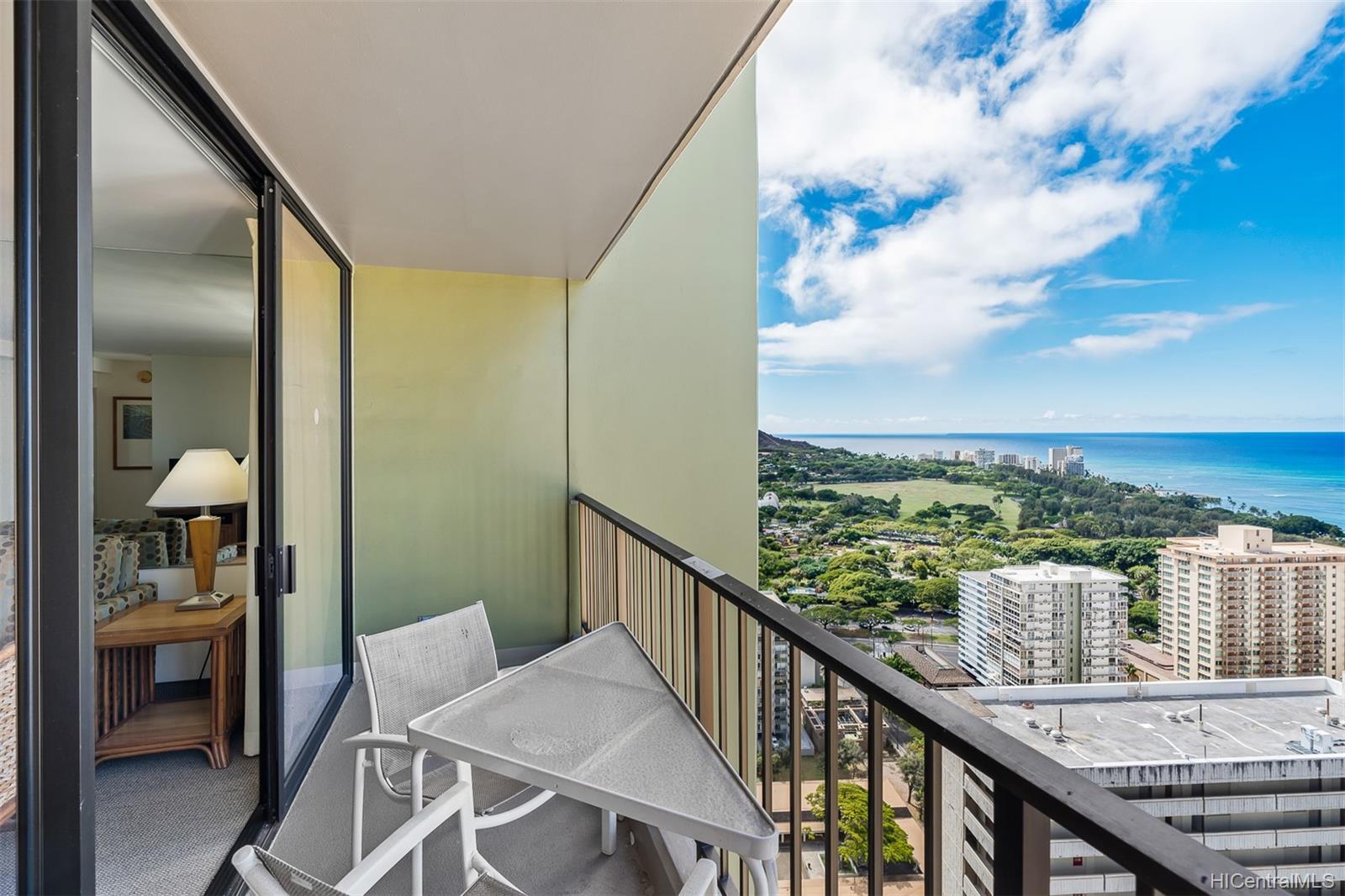 WAIKIKI・WAIKIKI SUNSET|ワイキキサンセット
HAWAII ・ハワイ | OAHU SINGLE FAMILY HOMES・オアフ中古戸建 | KW TOKYO | JAPAN PROPERTIES・日本物件
English follows Japanese
1979年完成済、38階建て総戸数435のコンドミニアム
ワイキキ・サンセットのようなホテルコンドは、家族旅行やグループでのご旅行の場合、設備の充実したキッチンがあるため、外食以外のお食事も楽しめ、バリエーションも広がり大変便利です。ホテル同様のサービスを受けながら費用を節約することが出来ます。この魅力は不動産投資家の間でも同様に広まってきました。安定した収入を期待できる為です。
法案41により合法的にバケーションレンタルが出来るコンドミニアムが限られてきている中、特例的にワイキキサンセットとワイキキバニアンのすべての物件が、合法的な短期貸しが認められました。
ワイキキ内ではダイヤモンドヘッド側に位置しています。静かで落ち着いた環境にありながら、世界的に有名なワイキキビーチまで2ブロックの距離にあり、ホノルル動物園やカピオラニパーク、アラワイゴルフコース、クイーンズビーチが徒歩圏内という好立地にあります。
眺望も好評を得ていて、偶数のユニットが海側、奇数のユニットが山側となっています。いくつか高層ホテルが間に並んでいる為、海側はパーシャルオーシャンビューとなりますが、名の通りユニットから見えるサンセットは息を呑むほど美しいです。また、山側のユニットからは緑の深いコオラウ山脈と、ホノルルの夜景を堪能することが出来ます。
Example of in-building available units for sale / 販売可能な物件の例
| wdt_ID | Beds Total | Baths Full | Baths Half | Price | SQFT Living Area |
| --- | --- | --- | --- | --- | --- |
*1 SQFT = 0.092903 SQM
**0 Bed = スタジオ部屋・Studio Apt.
***Price = US$
Built in 1979, 38 Floors with 435 Units
Hotel condos like Waikiki Sunset are very convenient for families and groups traveling together, as they have fully equipped kitchens that allow for more variety and enjoyment of meals other than eating out. You can save money while receiving the same services as a hotel. This appeal is becoming equally popular among real estate investors. This is because they can expect a steady income.
While the number of condominiums that can be legally rented for vacation rentals has been limited due to Bill 41, all properties in the Waikiki Sunset and Waikiki Banyan have been approved for legal short-term rentals.
Located on the Diamond Head side of Waikiki, the Waikiki Sunset is located in a quiet and serene environment. The quiet and serene environment is conveniently located two blocks from world-famous Waikiki Beach and within walking distance of the Honolulu Zoo, Kapiolani Park, Ala Wai Golf Course, and Queen's Beach.
The views have also been well received, with even-numbered units facing the ocean and odd-numbered units facing the mountains. Because there are several high-rise hotels in between, the ocean side has partial ocean views, but as the name implies, the sunsets from the units are breathtakingly beautiful. The mountain side units also offer a view of the deep green Ko'olau Mountains and the Honolulu night skyline.
_______
Examples of available in-building units for the condominium presented are provided courtesy of Erik Taniguchi of Keller Williams Honolulu , based on information from Multiple Listing Services of HiCentral MLS,Ltd. Information deemed reliable but not guaranteed. Copyright 2020 by HI Central MLS,Ltd.
_______