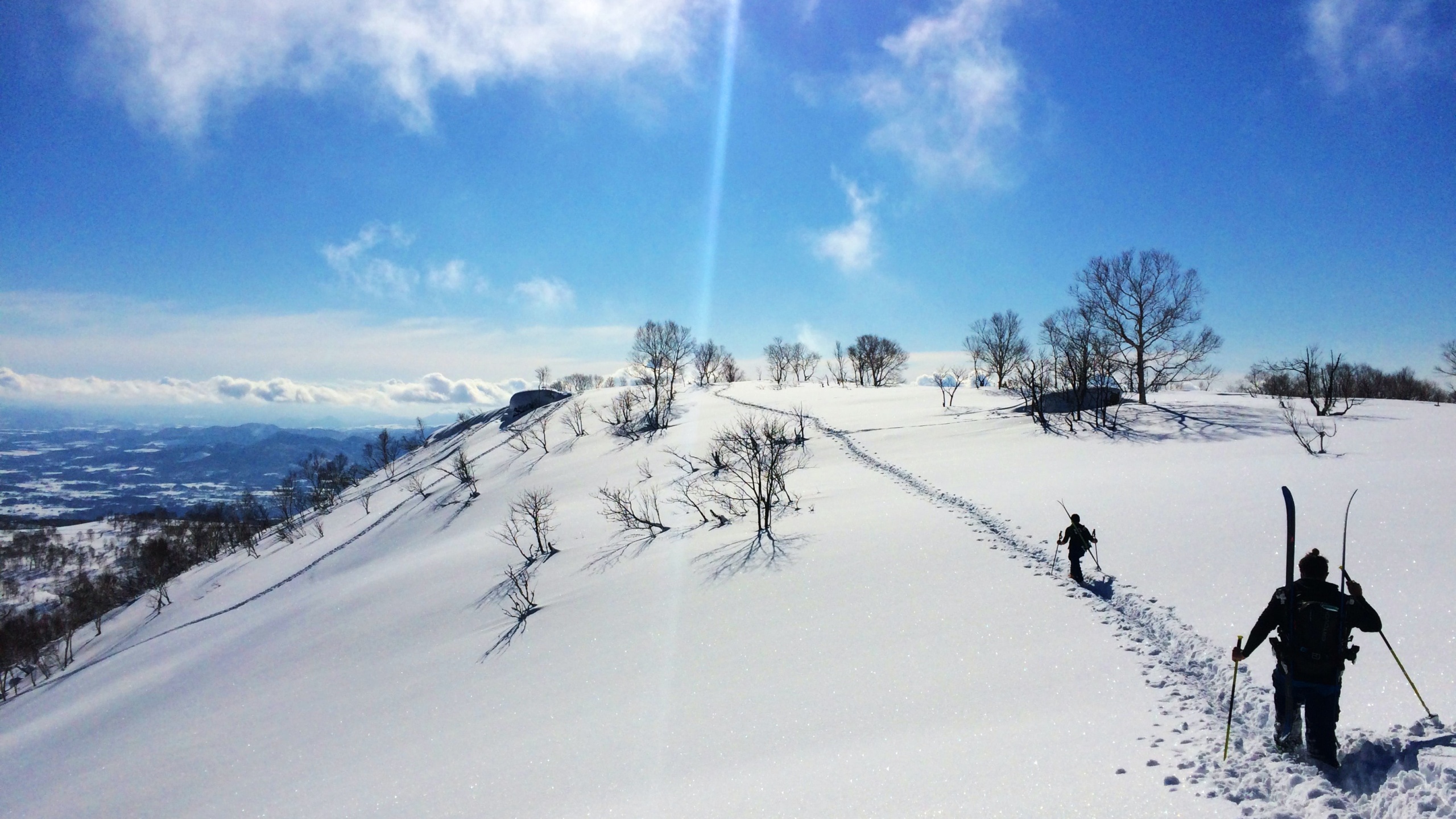 MUWA NISEKO
INQUIRY・お問合せ | INQUIRY・お問合せ | KW TOKYO | JAPAN PROPERTIES・日本物件
立地、眺望、空間、全ての贅が集うホテルコンドミニアム
 "MUWA NISEKO" 

が2023年冬のニセコヒラフの高台に佇む新たなランドマークとして誕生します。

135ヘクタール超の広大地にパウダースノーが降り積もるニセコ グラン・ヒラフスキーリゾート。MUWA NISEKOはゲレンデの目前に位置し、最新のゴンドラを含む複数のリフト乗り場に隣接しています。ニセコの玄関口である「ウェルカムセンター」にも近接しておりニセコエリアでも指折りの利便性を誇ります。ニセコのシンボル、羊蹄山とニセコアンヌプリ山両方の眺望も楽しめる総戸数120戸のホテルコンドミニアム。世界各地で豊富な実績と経験を持つ株式会社日建設計が設計する当物件は文化、静寂、開放が見事に融合した空間となっています。使いやすいスタジオタイプから、絶景を映しとる一枚ガラス窓を備えた5ベッドルームペントハウスまで多様なライフスタイルに呼応します。また、当物件はホテルレンタルプログラムにより物件からの収益も見込めます。
SKI-IN, SKI-OUT 
世界中のスキーヤーを虜にしてやまない燦めくパウダースノーが舞うニセコのスキーゲレンデ。MUWA NISEKOの一部のアパートメントからは、スキーゲレンデへと直接アクセスすることが可能。敷地内には新たなスキーリフトの敷設も計画されており、スキーリゾートにおけるスキーイン、スキーアウト体験を新たな次元へと引き上げます。
インフィニティ温泉
MUWA NISEKOの7階には4つのインフィニティバスが完備。それぞれの浴槽を滔々と満たす豊かな天然温泉に身を委ねれば、日本の伝統建築様式から着想を得た窓枠が捉える羊蹄山の美しい佇まいに思わず息をのむことでしょう。建物地下1階には温泉大浴場とリラクゼーションスパ施設を備え、更なる安穏と癒しをもたらします。
LIKE NO OTHER
A uniquely luxurious development with direct access to the Niseko Grand Hirafu ski fields via private lift. Celebrate the four-season beauty of Hokkaido with "MUWA NISEKO"   
Extraordinary dreams deserve an extraordinary experience. Niseko's most inspired ski-in, ski-out destination.
LOCATION
Positioned directly at the foot of the Niseko Grand Hirafu ski resort with direct ski-in, ski-out access to the Hirafu Gondola and two ski lifts, MUWA NISEKO brings the world-famous powder snow of Niseko right to your doorstep. An unbeatable location for any winter enthusiasts, step off your transport, into your room, then straight onto the ski fields!
SKI-IN, SKI-OUT ACCESS
The pristine, super-dry powder snow of Niseko is legendary around the skiing world, and access to the waist-deep turns of Mt. Niseko-Annupuri lies at the very doorstep of MUWA NISEKO. Selected units on the first and second levels offer personal ski-in, ski-out access to the slopes. The resort also features a dedicated ski lift offering unprecedented access to the Niseko Grand Hirafu Gondola – Niseko's most comfortable and efficient lift-access to the pristine powder slops.
INFINITY ONSEN
In a true marriage of Japanese tradition and luxury indulgence, MUWA NISEKO features four infinity onsen baths with breathtaking views to Mt. Yotei and Mt. Annupuri on the seventh floor. The first basement floor also features all-inclusive public onsen and spa facilities, allowing guests to enjoy an authentic, cultural Japanese relaxation experience after indulging in the world's finest powder snow.
LIFE, INSPIRED – MUWA NISEKO
A perfect blend of Japanese tradition and modern comfort. The rooms at MUWA NISEKO range from refined studio spaces with easy access to the ski fields, to expansive five-bedroom penthouse apartments with stunning vistas of Mt. Yotei and the ski resort. All apartments at MUWA NISEKO are heavily influenced by timeless and elegant Japanese design – immersing guests in an authentic aesthetic where they feel relaxed and at ease.
The property is also expected to generate revenue through a hotel rental program.
MUWA NISEKO 物件概要
専有面積 :44.57㎡~124.14㎡
バルコニー: 0㎡ ~ 21.99㎡
価格:101,011,000円~326,225,000円(消費税別)
 *スタジオ       ¥110,710,098 – ¥129,531,564 (消費税別)
    *1.5ベッドルーム   ¥198,440,436 – ¥284,083,482(消費税別)
    *2ベッドルーム   ¥205,445,136 – ¥280,623,486 (消費税別)
    *2.5ベッドルーム  ¥354,280,350(消費税別)
管理費:67,200円~674,000円/月(予定)
修繕積立金:6,500円~63,000円/月(予定)
駐車場:42台(機械式30台、一般11台、バリアフリー1台)
所在地:北海道虻田郡倶知安町字山田204番地19(地番)
交通:   JR函館本線「倶知安」駅より約7.9km
総戸数: 宿泊施設114戸、商業施設6戸(竣工時までに113戸に変更予定) 
権利形態 :敷地及び建物共有部分は専有面積割合による所有権の共有、建物専有部分は区分所有権
用途地域:  ニセコ積丹小樽海岸国定公園・第三種特別地域(都市計画区域・準都市計画区域外)
敷地面積: 6,438.19 ㎡
延床面積:20,781.57㎡
構造:鉄筋コンクリート造・一部鉄骨造 地下2階、地上7階
管理形態: 管理組合と管理会社間との間にて管理委託契約を締結
建築確認番号: 第UHEC建確R020569号(令和2年12月28日付)
予定 竣工予定: 2023年11月竣工予定
施工: 大成建設株式会社
建築・設計:日建設計
売主:エイチプロパティーズ特定目的会社、東京都中央区日本橋室町4-3-16
販売戸数(第2期販売分):47戸 
情報更新日:2023年2月20日
情報更新予定日:2023年3月19日
MUWA NISEKO Overview
Number of Units ( Phase 2 sales): 47 Units 
Exclusively Possessed Area: 44.57 sqm ~124.14 sqm (479.74 sqf ~ 1,336.2 3sqf)
Balcony/Terrace: – Balcony: 0sqm ~ 21.99sqm (0sqf ~247.46sqf)
Price (JPY): ¥101,011,000 – ¥326,225,000 (consumption tax excluded)
 *Studio          ¥110,710,098 – ¥129,531,564 (consumption tax excluded)
    *1.5Bedroom  ¥198,440,436 – ¥284,083,482(consumption tax excluded)
    *2Bedroom     ¥205,445,136 – ¥280,623,486 (consumption tax excluded)
    *2.5Bedroom  ¥354,280,350(consumption tax excluded)
Management fees (JPY): ¥67,200 – ¥674,000 per month (Planned)
Repair Reserve Levies (JPY): ¥6,500 – ¥63,000per month(Planned)
Car Parking: 42Parking spaces ( 30 mechanical spaces, 11 general spaces, 1 accessible space)
Location:  204-19 Aza-Yamada, Kutchan-cho, Abuta-gun, Hokkaido (Lot number)
Transport:   7.9km from Kutchan station on the JR Hakodate Main Line
Total Number of units: 114 accommodation units, 6 commercial units (Planned to change to 113 units by the time of completion) 
Type of Right: Freehold
Type of Ownership After Sale: – Land & Common use area: Joint ownership based on the percentage of the exclusively possessed area of each unit
– Exclusively possessed area: Unit ownership.
Zoning: Class Ⅲ Special Zone of Niseko-Shakotan-Otaru Kaigan Quasi-National Park
Registered Land Area: 6,438.19 sqm (69,302 sqf)
Total Floor Area: 20,781.57 sqm (223,692 sqf)
Structure: Reinforced concrete structure (partially steel-framed reinforced concrete structure). 2 storeys below ground, 7 storeys above ground
Management: Management Consignment between Management Association and Managing Company
Building Approval Number: No. UHEC Kenkaku R020569 (Dec 28, 2020)
Est. Completion: November 2023
Builder: TAISEI Corporation
Architect: Nikken Sekkei
Seller: H Properties TMK, 4-3-16 Nihonbashi-Muromachi, Chuo-ku, Tokyo JAPAN
Last update date: Feb 20, 2023
Next scheduled update date: Mar 10,2023
MUWA NISEKOの詳細をご希望の方は、個別にプライベート説明会を行いますので以下からお問合せ下さい。
To learn about this luxury new project " MUWA NISEKO" , please contact us to arrange private information sessions below.
____